FROM Prince William County Police Department Reports
07/22/18
/ Police & Fire Beat / Woodbridge /
From Prince William County Police Department's crime log for Friday, July 20, 2018.
By Gretchen L.H. O'Brien
09/10/11
/ Breaking News / Health & Safety /
Manassas's Stonewall Stonewall Jackson Volunteer Fire Department and Rescue Squad held a 110-story stair climb to remember the 10th anniversary of Sept. 11, 2001. Proceeds
from the climb benefit the National Fallen Firefighters Foundation. More than 100 volunteer and career firefighters spent the morning climbing so people never forget that day and the people who died. Before the actual climb began, participants and planners gathered together for a prayer and a moment of silence to remember the men and women who died a decade ago trying to save others.
Photo by Kathy Sansone
September is National Preparedness Month. Emergency coordinators in the City of Manassas advise setting aside emergency supplies, making a family emergency plan and staying informed about local conditions. Here's how.
By Richard G. Johnstone Jr.
09/09/11
/ Breaking News /
Cooperative Living's Richard Johnstone Jr. reflects on the occurences and his remembrances from Sept. 11, 2001, which occurred a decade ago.
09/09/11
/ Breaking News /
Heavy rains in Prince William County and throughout Northern Virginia caused massive traffic delays on Sept. 8 and school and road closures on Sept. 9
Prince William County Police Department's crime report for Sept.8, 2011.
Deadline: Former Secretary of the Navy and now US Senator James Webb will accept service academy applications until Sept. 30
Hildebrand family is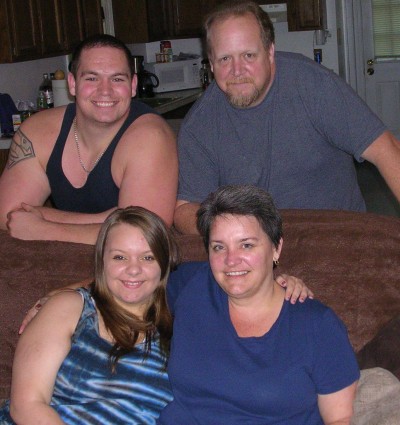 together and happy after Battlefield High School graduate Jessica Hildebrand gets her mom's kidney in a transplant. Shown here seated, are Jessica and her mother, Tish, with Jessica's brother, Ricky, and father, Rick, standing behind them.
Prince William County Police Department's crime report for Sept. 7, 2011.
Today's Obituaries
Michael Wayne McKinney, 66, of Winchester, VA passed away on Tuesday, July 17, 2018. Visitation will be Friday, July 20, 2018 from 1 to 2 p.m. at Victory Church with a funeral service at 2 p.m. The family welcomes anyone to bring his or her classic car. Burial will be private.
A funeral service was held July 7, 2018 at Pierce Funeral Home in Manassas for Pauline Wampler Shortridge, 88, of Millsboro, Del., and formerly of Manassas, Va. The widow of Ervine Cecil Shortridge, she passed away Wednesday, June 27, 2018, after a brief illness at the Delaware Hospice Center, Milford, Del. A celebration of life service will be held at a later date at the Frankford Chapel of Melson Funeral Services, 43 Thatcher Street, Frankford, Del.
Want to read current obituaries? Death notices including date and time of visitation and funeral are posted as soon as possible on
http://www.bullrunnow.com
as a free service for our readers. If you would like a full obituary tribute and photo for your loved one published in the Bull Run Observer or Old Bridge Observer at a cost of $99, please have the funeral home contact us at 703-369-5253.
Business Directory
Priority Pet Care
Pet Care
Tailored Pet Care
Sitting
Walking
Vacation
New Customer Discount
703-606-0282
News