Education Health & Safety
FROM YOVASO
06/02/22
/ Education / Health & Safety /
The four-day, three-night retreat offers educational and hands-on activities designed for freshmen-senior teens who want to learn how to be safer drivers and passengers, as well as teens who want to train as leaders for youth traffic safety.
Nurses from Prince William Health System banded together to raise funds, which they donated to Head Start programs in Prince William County, Manassas City and Manassas Park schools.
Glenkirk Elementary School found its missing hard drive, which contained some personal student information on it. Parents can call Aug. 1 and 2 for more information.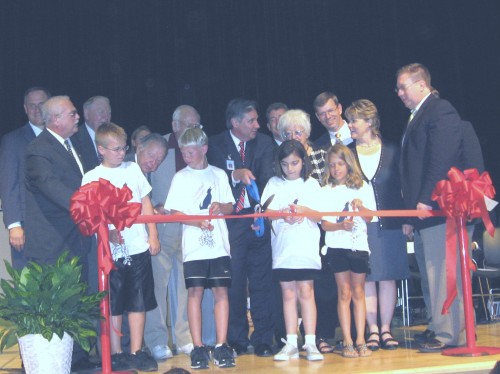 Nokesville's Patriot High School and T. Clay Wood Elementary School banned together to hold a ribbon-cutting ceremony for the adjacent schools. The June 28 ceremony drew a standing room only audience of students, staff, parents and guests, filling Patriot High School's state-of-the-art auditorium. Many dignitaries attended the evening event as well. Here, students of T. Clay Wood, which will open in the fall, ready to cut the ribbon officially opening their school.
Seven Prince William County Schools graduates were named Academic All-Americans in Lacrosse for the 2011 season.
Prince William County Schools announced parents and students must attend informational sessions on concussions before students can try out for sports teams. The county school board adopted a concussion policy in April 2011. Information on sessions at individual middle and high schools will be available from those schools after July 1.
By JAMES IVANCIC
06/08/11
/ Breaking News / Education / Nokesville /
Kettle Run High School in Nokesville in Fauquier County held its second graduation ceremony on June 2. The school's dignitaries addressed the class of 2011 before they received their diplomas. This photo shows the school's first graduation ceremony, in 2010.
By JAN DAVIS
06/02/11
/ Breaking News / Education / Manassas /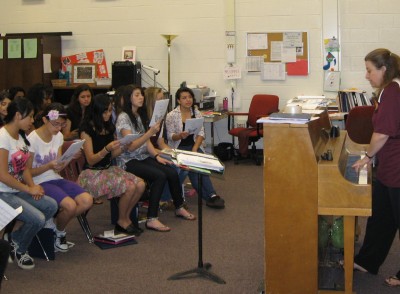 Stonewall Middle School's Susan Dommer, Stonewall Middle School chorus teacher, has worked with her students to create a concert featuring songs from the Civil War. Her accompanist, Sarah Fairchild, researched the era and created new versions of the songs that commemorate the Civil War. This year marks the 150th anniversary of the start of that war.