Business Manassas Money & Taxes State Government Transportation Warrenton
Airports in Manassas, Leesburg, Warrenton-Fauquier and Culpeper have received funding for projects from the Virginia Aviation Board, which is chaired by PWC resident Rod Hall.
By JAN DAVIS
06/02/11
/ Breaking News / Education / Manassas /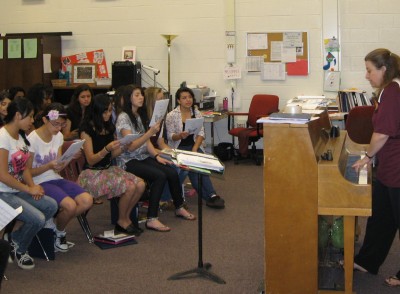 Stonewall Middle School's Susan Dommer, Stonewall Middle School chorus teacher, has worked with her students to create a concert featuring songs from the Civil War. Her accompanist, Sarah Fairchild, researched the era and created new versions of the songs that commemorate the Civil War. This year marks the 150th anniversary of the start of that war.