Business Manassas Transportation
FROM Staff Reports
06/20/19
/ Business / Manassas / Transportation /
Locally owned Dulles Aviation closed its operations at the Manassas Regional Airport on May 31, 2019, ending the presence of a remarkable family-owned Fixed Based Operator (FBO), according to a news release.
By JAN DAVIS
06/02/11
/ Breaking News / Education / Manassas /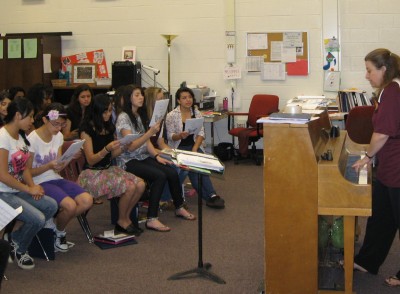 Stonewall Middle School's Susan Dommer, Stonewall Middle School chorus teacher, has worked with her students to create a concert featuring songs from the Civil War. Her accompanist, Sarah Fairchild, researched the era and created new versions of the songs that commemorate the Civil War. This year marks the 150th anniversary of the start of that war.