Business Education Environment People & Places
FROM Virginia Department of Transportation
09/29/23
/ Business / Education / Environment / People & Places /
About 80 engineering firms, organizations, agencies and contractors from all over the Commonwealth will give high school students the chance to network and learn about careers in civil engineering, architecture, technology, construction, environmental, administration and other transportation-related fields.
Prince William County Schools requires parents and students to attend concussion training before students can even try out for sports, regardless of whether they are contact or noncontact sports.
Prince William public school seniors get high marks on national ACT college-readiness test.
By GRETCHEN L.H. O'BRIEN
08/12/11
/ Breaking News / Education /
Many area students performed extremely well on their Virginia Standards of Learning (SOL) tests. Even still, no area school division—Prince William, Fauquier county, Manassas City nor Manassas Park—achieved all the benchmarks required to earn the national Adequate Yearly Progress (AYP) standard. They were in line with 124 other school divisions that failed to make AYP. Only four school divisions as a whole achieved AYP, which requires not only high numbers of students to pass the math and reading SOLs, but that certain groups of students meet SOL pass rates, graduation and attendance rates as well.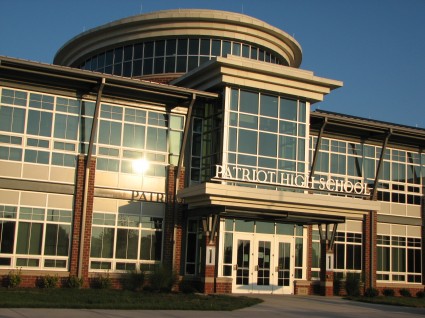 Patriot High School, in Nokesville, is ready to have students gracing its halls. Principal Dr. Michael Bishop is excited to welcome students. Patriot's final orientation is scheduled for Aug. 31, 6-8 p.m. A pep rally is planned for Sept. 5 from 6 to 8 p.m.; classes begin Sept. 6. Patriot High School, at 10504 Kettle Run Road in Nokesville, can be reached at 703-594-3020. Its website is patrioths.schools.pwcs.edu.
Photo by Sudha Kamath
Nurses from Prince William Health System banded together to raise funds, which they donated to Head Start programs in Prince William County, Manassas City and Manassas Park schools.
Glenkirk Elementary School found its missing hard drive, which contained some personal student information on it. Parents can call Aug. 1 and 2 for more information.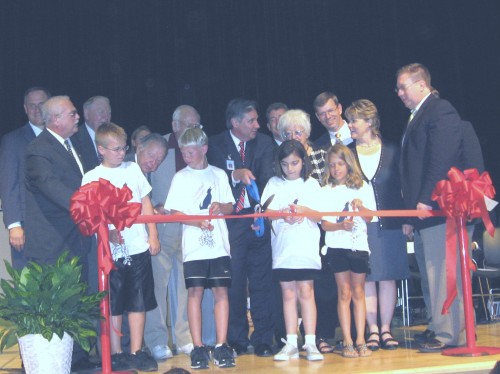 Nokesville's Patriot High School and T. Clay Wood Elementary School banned together to hold a ribbon-cutting ceremony for the adjacent schools. The June 28 ceremony drew a standing room only audience of students, staff, parents and guests, filling Patriot High School's state-of-the-art auditorium. Many dignitaries attended the evening event as well. Here, students of T. Clay Wood, which will open in the fall, ready to cut the ribbon officially opening their school.
Seven Prince William County Schools graduates were named Academic All-Americans in Lacrosse for the 2011 season.