Bristow Health & Safety People & Places Police & Fire Beat
FROM Prince William County Fire & Rescue
09/20/23
/ Bristow / Health & Safety / People & Places / Police & Fire Beat /
Prince William County Fire and Rescue units were dispatched to the 13400 block of Grouserun Lane (Bristow) at 5:36 p.m. on Monday, Sept. 18 2023 for a report of a townhouse on fire.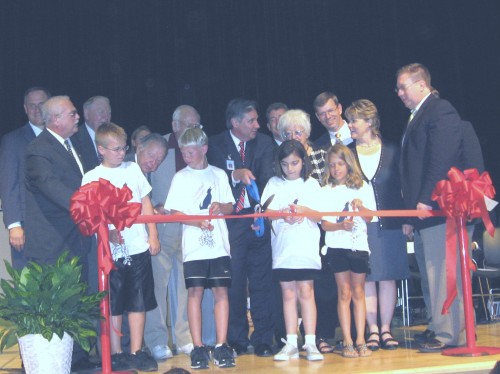 Nokesville's Patriot High School and T. Clay Wood Elementary School banned together to hold a ribbon-cutting ceremony for the adjacent schools. The June 28 ceremony drew a standing room only audience of students, staff, parents and guests, filling Patriot High School's state-of-the-art auditorium. Many dignitaries attended the evening event as well. Here, students of T. Clay Wood, which will open in the fall, ready to cut the ribbon officially opening their school.
Students at Cedar Point Elementary School
in Bristow got a close-up view of flying machines, including a hot air balloon. Again this year, Cindy Brennan created a program designed to whet students' appetites to learn more about space programs and flight.