Breaking News Education Health & Safety Money & Taxes
FROM a University of Virginia news release
05/06/20
/ Breaking News / Education / Health & Safety / Money & Taxes /
University of Virginia researchers are pioneering the use of focused ultrasound to defy the brain's protective barrier so that doctors could deliver many treatments directly into the brain to that may revolutionize treatment for conditions from Alzheimer's to epilepsy to brain tumors – and perhaps help repair the devastating damage caused by stroke.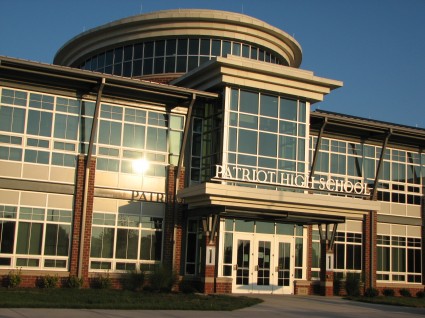 Patriot High School, in Nokesville, is ready to have students gracing its halls. Principal Dr. Michael Bishop is excited to welcome students. Patriot's final orientation is scheduled for Aug. 31, 6-8 p.m. A pep rally is planned for Sept. 5 from 6 to 8 p.m.; classes begin Sept. 6. Patriot High School, at 10504 Kettle Run Road in Nokesville, can be reached at 703-594-3020. Its website is patrioths.schools.pwcs.edu.
Photo by Sudha Kamath
Nurses from Prince William Health System banded together to raise funds, which they donated to Head Start programs in Prince William County, Manassas City and Manassas Park schools.
Glenkirk Elementary School found its missing hard drive, which contained some personal student information on it. Parents can call Aug. 1 and 2 for more information.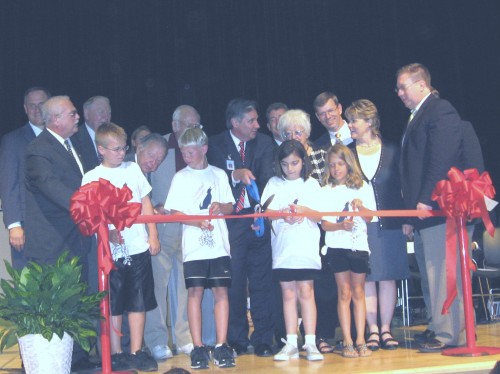 Nokesville's Patriot High School and T. Clay Wood Elementary School banned together to hold a ribbon-cutting ceremony for the adjacent schools. The June 28 ceremony drew a standing room only audience of students, staff, parents and guests, filling Patriot High School's state-of-the-art auditorium. Many dignitaries attended the evening event as well. Here, students of T. Clay Wood, which will open in the fall, ready to cut the ribbon officially opening their school.
Seven Prince William County Schools graduates were named Academic All-Americans in Lacrosse for the 2011 season.
Prince William County Schools announced parents and students must attend informational sessions on concussions before students can try out for sports teams. The county school board adopted a concussion policy in April 2011. Information on sessions at individual middle and high schools will be available from those schools after July 1.
By JAMES IVANCIC
06/08/11
/ Breaking News / Education / Nokesville /
Kettle Run High School in Nokesville in Fauquier County held its second graduation ceremony on June 2. The school's dignitaries addressed the class of 2011 before they received their diplomas. This photo shows the school's first graduation ceremony, in 2010.